Learnex, English Forever ¡Aprende Inglés para Siempre!
All I want for Christmas is you has become an iconic modern song of Christmas time.  It was released in 1994 by the songwriter and singer Maria Carey. Since the 1990's it has been a great Christmas hit.

There have been a few hits from a Christmas album, but of course songs which are indeed original. Another example is Last Christmas by Wham! But Mariah Carey has created an instant classic. The lyrics are about the longing and the desire of having our love one for Christmas.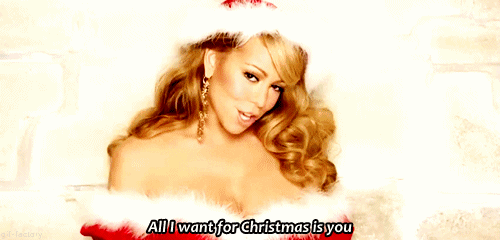 Basically, the song says that gifts are not really important, not even the snow or the candy in the stockings, what really matters is to have someone to love on that day. The song talks about the elements and traditions the North American and European people have on the season, such as kissing under the mistletoe and fireplaces.

To practice your English, read the lyrics, search the words you don't know and find the meaning of the song by yourself. Then watch the video to learn the pronunciation and rhythm. Once you have mastered the song you can sing it with the karaoke version and just remember to have fun!